Looking for an Expert Roofer in South Jersey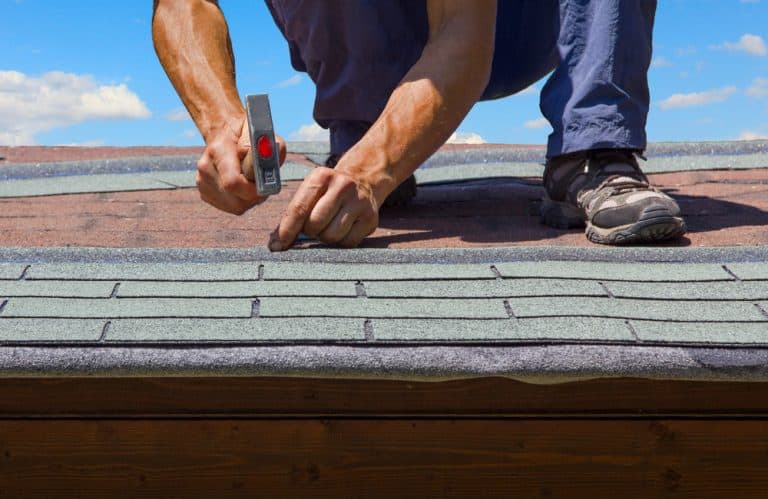 When building any home or building, one of the most crucial parts of the construction will always be the roofing. Not only do roofs serve as an aesthetic center point of a home, they serve a critical role in properly sheltering the interior from the great outdoors and the inclement weather that it can bring to the table. However, if you choose an unreliable contractor for your installation, you can end up with just the opposite-a roof that falls short in security, stability, and safety over time. There's no need to threaten the future of your home with a roof that won't live up to its purpose. If you're looking for the highest standard of roofers in South Jersey, look no further than Nailed It Home Improvements. We proudly offer services that combine both value and quality to bring our customers the roofs that they deserve.
It's all too common to encounter unfortunate troubles with roof installations new or old, and at Nailed It Home Improvements, we want to be the roofers in Cherry Hill NJ and surrounding areas that can offer the answers you need. Maybe your roof has minor leaks that you can't pin down, or perhaps the problem is as drastic as a newly collapsed area that's buckled under the pressure of a storm. Whether you've encountered problems already or simply want to do it right the first time to avoid them in the future, we have the depth of understanding to track every issue to its root and make sure it won't unnecessarily happen again. When you hire Nailed It Home Improvements, you're hiring a promise for the future.
We also understand and prioritize personal accountability at Nailed It Home Improvements. While some contractors may simply be looking at their clients as an opportunity to make a quick buck, we truly care about delivering everything you paid for at the highest standard of quality. You won't find our industry-leading experts attempting to nickel-and-dime you for services you don't really need, or skimping out on the work that you do pay for. We also want to make sure that you understand our contracts from the get-go, and that you have all the knowledge you could possibly need when you commit financially to our roofing services. We believe communication is one of the most important parts of any services, and you should never have to feel like you're being ignored or taken advantage of when you hire a contractor for roofing in South Jersey to work on your home.
If you're looking for a multifaceted job or even work on your home that's altogether different from roofing, we also offer a number of other great services to the South Jersey area. Our general handyman services can bring you the help you need inside and outside the home, whether it's a brand new TV installation or repairs that have been plaguing you. If the front, back, or sides of your house need some touch-ups, we're well-suited to work on windows, siding, and paint jobs of any kind. Our professionals also have the industry-leading woodworking experience necessary to bring you the decks, railing, and flooring of your dreams, personally tailored to fit your home and make it better than ever before. No matter what work you need done on your home, don't hesitate to reach out to Nailed It Home Improvements. We just might have exactly what you're looking for.
Has the time come for you to get the roofing work that you need? Whether you're ready to begin construction on a new home, thinking it's time for repairs, or altogether unsure what the best next step is for you, we're ready and willing to help you in any way we can. You can reach us directly over the phone at 609-781-1220, or you can get in touch with our experts online through our e-mail address at nailitforyou@gmail.com or the handy contact form on our website. We want to bring great South Jersey roofing to you, and we're eager to offer estimates on any of the work we do. Don't wait any longer to make your roof the best that it can be. We look forward to hearing from you!