Expert Painter in South Jersey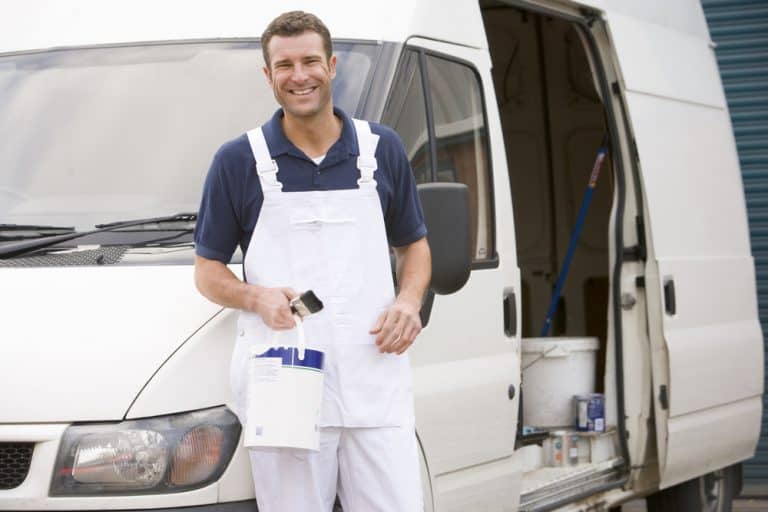 When you hire painters in South Jersey to work on your home, you want to find the most reliable and knowledgeable contractor possible. At Nailed It Home Improvements, we want to fulfill that role for you from now on. We know and understand how much your home matters to you, and we share your vision for making it the best that it can be. Whether you need painters in South Jersey for small patch-up jobs or comprehensive work on a new house, we're ready to provide the services that you need without ever sacrificing on either quality or value.
Our painting services cover a wide variety of areas, and we bring the highest level of professionalism to all of them. Maybe you're looking to have some work done inside your bedroom or kitchen that needs to match and accentuate your home décor. You can work with us to find the best color and options, and we can help offer you the best in quality at an actually fair price. When it comes to the outside of your home, our exterior paint jobs can seamlessly match any work you've had done before, or transform your home into an entirely new and improved aesthetic. Maybe you're looking to bring the look of a deck, patio, or outdoor structure in line with the rest of your home. Whatever the end goal of your paint job may be, don't hesitate to contact us. We'd love to help you out in any area.
Along these lines, Nailed It Home Improvements places enormous value on the importance of honesty and accountability in all of the work that we do. The faith that our customers place in our work is important to us, and we want to make sure that they're never making a mistake when they choose our professional contractors. Whether we're simply touching up a corner or doing an all-inclusive makeover of your home, we'll charge you for exactly the work we do and nothing more. We also value the input of our clients, and our experts will always listen to your contributions and take them into account. Every home has a unique interior and exterior in some way or another, and we pride ourselves on doing the job exactly right for your personal situation. When you hire a handyman, you should know that you can trust them fully with the work they've come to do, and Nailed It Home Improvements makes that a possibility.
Aside from our industry-leading painting services, Nailed It Home Improvements also offers a variety of other services in the South Jersey area, which can range from minor jobs to major installations and renovations. Our handyman services cover a large variety of issues that you might run into in your home, from simple tasks like lightbulb installations to complex fixes that truly require the expertise of a reliable contractor. When it comes to the exterior of your home, we offer services for siding and windows alongside our professional paint jobs. Our woodworking expertise extends to decks, railing, and flooring, personalized like all of our services to your specific needs and design choices. We can also put our experts to work on your roof with a comprehensive suite of roofing services and the knowledge and experience to back them up. We hold all of our services to the same high bar of excellence, and no job is too big or small to receive our full attention.
Are you ready to get the painting services that you're waiting for? You can reach out to our experts through our phone at 609-781-1220 to talk about your options, no matter what stage you are in the decision process. Or contact us online, by using our email address at nailitforyou@gmail.com or the easy-to-use contact form that you can find on our website.