Handyman Services in South Jersey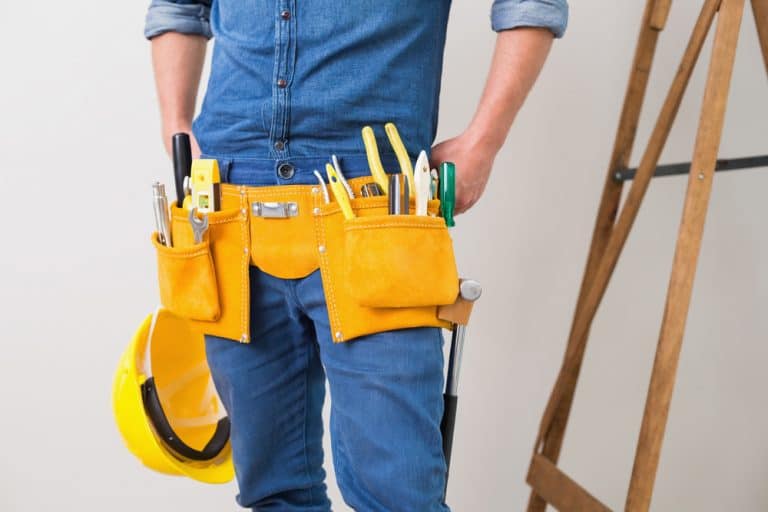 Home repairs and improvements often take more than your basic weekend warrior skills especially if you don't have the right tools or the time. This is why it could help you if you have your local handyman's phone number on speed dial. Read on to know why opting for a professional handyman in South Jersey is the best thing you can do for your home or your business.
Services Offered: All-Around Handyman and Repair for Home and Commercial Spaces
We offer a wide array of handyman services whether you are a homeowner or a business owner. These include:
Roofing installation and repairs
Siding and window installation repairs
Flooring installation and maintenance
Painting services
Deck and railing installation and repair
Drywall repair
Hang a TV
Furniture Assembly
Basic Plumbing
Swap a Light Bulb
Patch a Hole
Hang a shelf
Wood Trim
Interior doors
Masonry repairs
Lighting fixtures
Door knobs
Any other small jobs
When to Work with a Handyman
Whether you are a weekend warrior who's always busy or a homeowner who doesn't know the first thing about fixing a leaky faucet, you're going to need the services of a handyman at any given time during the year. We at Nailed It Home Improvements focus on helping clients fix problems that you know you can't deal with. We have worked with all sorts of clients from all over the South Jersey area dealing with problems that range from the basic lighting fixture replacement to more complicated drywall repairs due to water damage.
Have minor problems that you have been putting off for days or weeks? Having minor problems like a leaky pipe or a cracked window repaired right away is always a good idea because these small repairs can easily turn into big problems that could end up costing you an arm and a leg down the road.
If you are a business owner having a professional team repair a leaky roof or old flooring is ideal since you want these repairs done fast. We offer professional and reliable services that are finished on time so you can get back to business as soon as possible.
Handy with tools but always on the road? Come home to a house that is free from broken hinges or peeling paint. You may have projects that have been left hanging for weeks and even months just because you couldn't find the time. We can do these projects for you, from toilet repairs to a fully functional and repainted deck so you can just sit back and enjoy your home after a tiring day at work.
We also offer handyman services if you are planning on upgrading your house for resale. Increase the value of your house by getting pesky problem areas fixed. Replace old and dated lighting fixtures, or add a more modern trim to your interiors to catch the eyes of interested homebuyers.
Why Choose Us?
South Jersey is home to numerous home improvement companies and contractors so what makes us different?
Aside from being a family-owned enterprise, we offer guaranteed workmanship as a result of years of experience in this industry. We work on your time-frame and we are up-front about the pricing. No need to worry about hidden fees and sudden increase in expenses. With years of experience working in this industry, we can offer reliable and accurate quotes for virtually any type of handyman job so customers can expect how much their project will cost.
As professionals, we also make sure your home or commercial establishment is clean and ready to use after every job. We pride in leaving job sites always better than we find them, so you can be assured that projects are done professionally, from repairs to after-care.
We have a loyal following of past customers that look to us when anything in the house breaks down which means you can easily check us for our company track record straight from the people who have enjoyed our services in the past. We also offer services at the most affordable prices around. Things are tough right now but we offer packages and rates that allow homeowners to have problem areas in the home fixed, without having to break the bank.
Aside from providing reliable handyman services, we are licensed and insured. This means we can offer full security not only in the quality of work but also for uncertainties such as on-site accidents or property damage.
We serve South Jersey and surrounding areas. Get in touch with us for reliable and professional home repairs today.